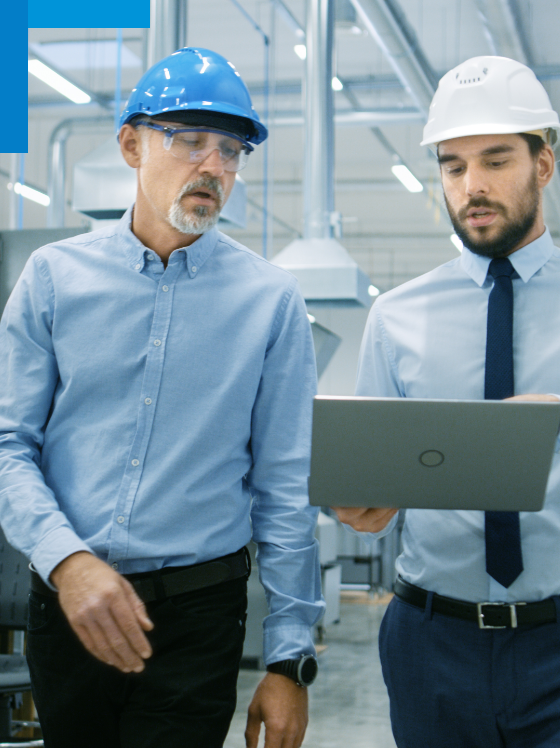 Vistrian Manufacturing Execution Systems are a vital component for improving efficiency in your manufacturing operation. Collect and organize key insights that can help organizations run efficient operations, encourage higher plant productivity and flexibility throughout its production processes.
Vistrian CIM ensures accountability, compliance and traceability by ensuring the right product to be manufactured in the right machine, with the right recipe and operator. Vistrian CIM works standalone or in conjunction with MES, MMS and Factory LOOK to provide a robust, error-proof manufacturing system.
When you just cannot avoid collecting some data from the human component in the factory, the Vistrian E-Recording toolkit will help design data collection forms, deliver the forms to the operator at the right time, collect data and analyze it to provide a complete solution for all your factory data needs.

We were delighted with the outcomes we got with Vistrian's product as well as their implementation services. Their products are well thought out and integrated easily with our existing legacy semiconductor fab tools and our MES.

We are happy we chose Vistrian's FactoryLOOK product. Their product integrated with a wide variety of equipment types and controllers; the implementation went smoothly and we were able to exceed our project goals.

As part of our digital transformation, we chose Vistrian's FactoryLOOK and VistrianMMS respectively. Their project team was knowledgeable, worked well with ours, and the outcome from integrating the two products into our operation delivered more than what we had expected.

In our 50-year-old plant, Vistrian's FactoryLOOK application was able to provide insights to the causes of our production bottlenecks, increase our output potential and enabled us to avoid needless capital spending of over a million dollars.